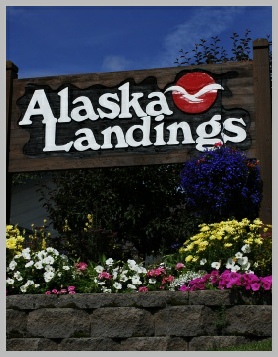 Alaska Landings has been with Roy Briley's Association Managers since 2007.
A Message from Owner Roy Briley:
Years of experience has taught me that association Board officials often choose to continue with a current management arrangement because there tends to be strong apprehension to switching to a new company. The Board is hesitant that the switch to a new management solution might be more stressful and difficult than enduring the poor performance of the manager that they already have in place. If you are unhappy with your current management or would simply like to explore your options, we would like to invite you and your Board of Directors to consider our company for your management needs. We will always be available should you decide to pursue other options at a later date. We are available anytime, 7 days per week, for a free, no obligation interview.
I would like to share a little about my personal background. I moved to Alaska in 1975 and began managing real estate for myself and others in 1978. In addition to Roy Briley's Association Managers, I also own and run a real estate brokerage, property management and services companies, a mortgage brokerage, and an insurance agency. To this day, my family still calls Anchorage home. I am still active in overseeing the association management business today, although day-to-day operations are run by Manager Jason Henning. Jason has held this position for nearly 8 years. Prior to running this company, Jason was a Branch Manager for Wells Fargo Bank.
Our skilled financial team is led by an experienced company controller, financial officer, and several experienced accountants. The staff oversees the financial operations of the company with an eye to detail and care for our customers. Another responsibility of the financial team is the processing and approval of FHA/VA/AHFC status applications for our managed associations. All associations that we manage and have sought to qualify for FHA/VA/AHFC financing approval have been able to obtain and keep their qualification statuses. We are so confident in our ability to get our associations qualified that we offer a $1000 guarantee program!
We are open from 8 AM to 6 PM Monday through Friday and also offer 24-hour emergency services. During our initial interview, we will provide you a with full list of the associations we manage and their board members' contact information for reference purposes. We pride ourselves in our customer service as well as our timely and accurate accounting work. We are one of Alaska's oldest, largest, and most experienced association management companies.
We are the lowest-cost provider and have a reputation for not billing for junk or add-on fees. Every single project we manage has our constant attention in the areas of cost, work quality, and proper approvals.
We would love to work with you! Please contact us anytime through any means. Feel free to call, text, or email us!
Best Regards,
Roy Briley